Nescaf&eacute Alegria A630
30 - 50 Cups per Day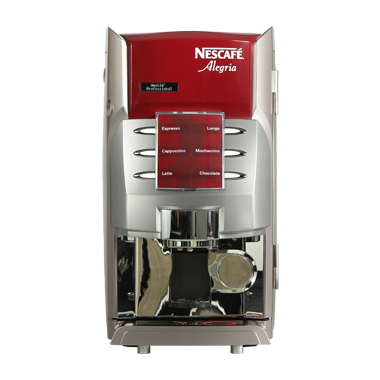 H: 54.0cm
D: 47.0cm
W: 30.0cm
Nescaf&eacute Alegria A860
60 - 80 Cups per Day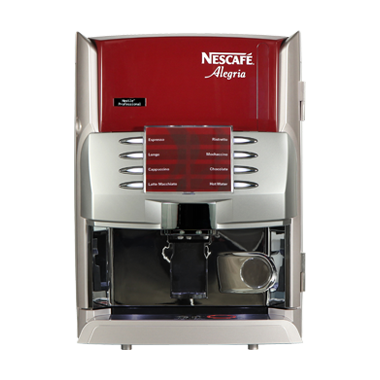 H: 60.0cm
D: 58.0cm
W: 45.0cm
Nescaf&eacute Milano MTS60E
60 - 80 Cups per Day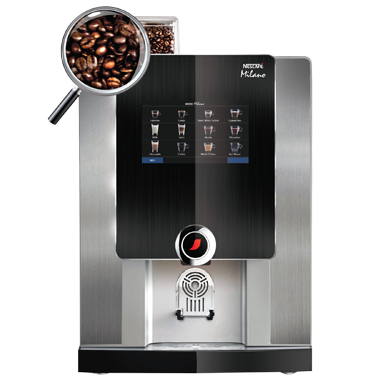 Up to 24 drinks
4/5 Canisters
H: 66.6cm
D: 59.9cm
W: 42.2cm
*Terms & Conditions Apply
Nestl&eacute Coffee Machines For Your Office
Take the hassle out of providing great food and drinks for your office pantry. By working with Stationery World and Nestlé Professional, you'll get access to a wide range of beverage solutions, and a committed team whose mission is to provide your employees with that perfect cup of joe they need, all while saving on your company's pantry expenses.
Hassle-Free Service
It's not easy to choose the right beverage solution for your business. Thankfully, at Stationery World, we have taken care of some of the challenging stuff to make your life a litle easier:
Free on loan coffee machine
Free maintenance and support
Free staff training
Variety of premium coffee and hot beverages – all at a touch of a button
To find out more, talk to your account manager today!
Email: web@stationeryworld.com.sg
Contact: +65 6842 2866
---
Still Prefer Instant Coffee?
Don't worry. We've got that covered too. Nescafé's range of instant coffee uses the finest coffee beans that are gently roasted, freshly brewed and expertly extracted to ensure you get great-tasting coffee in every single cup. So sit back and enjoy an aromatic, perfectly balanced cup of Nescafé coffee today!
Enquiry For Nescaf&eacute Alegria A630
Enquiry For Nescaf&eacute Alegria A680
Enquiry For Nescaf&eacute Milano MTS60E